Treatment of Uncertainty, Interactions and Dependencies in Complex Strategic Decision-Making: Lessons from OMEGA Research in Mega Transport Projects
UK Department for Business, Energy & Industrial Strategy, Victoria, London, 15th May 2015
Prof Harry T. Dimitriou,  Dr. E. John Ward and Keith D. Perry were invited to talk at a roundtable on Analysis for Industrial Strategy Grand Challenges & Missions at the UK Department for Business, Energy & Industrial Strategy and HM Treasury.
The first part of the talk focused on themes & issues common to decision-making for megaproject challenges in contexts of high uncertainty. The second part discussed on the Policy-led multi-criteria analysis (PLMCA) and highlighted the Policy Constraints/Opportunities Impacting on PLMCA Decision-Making.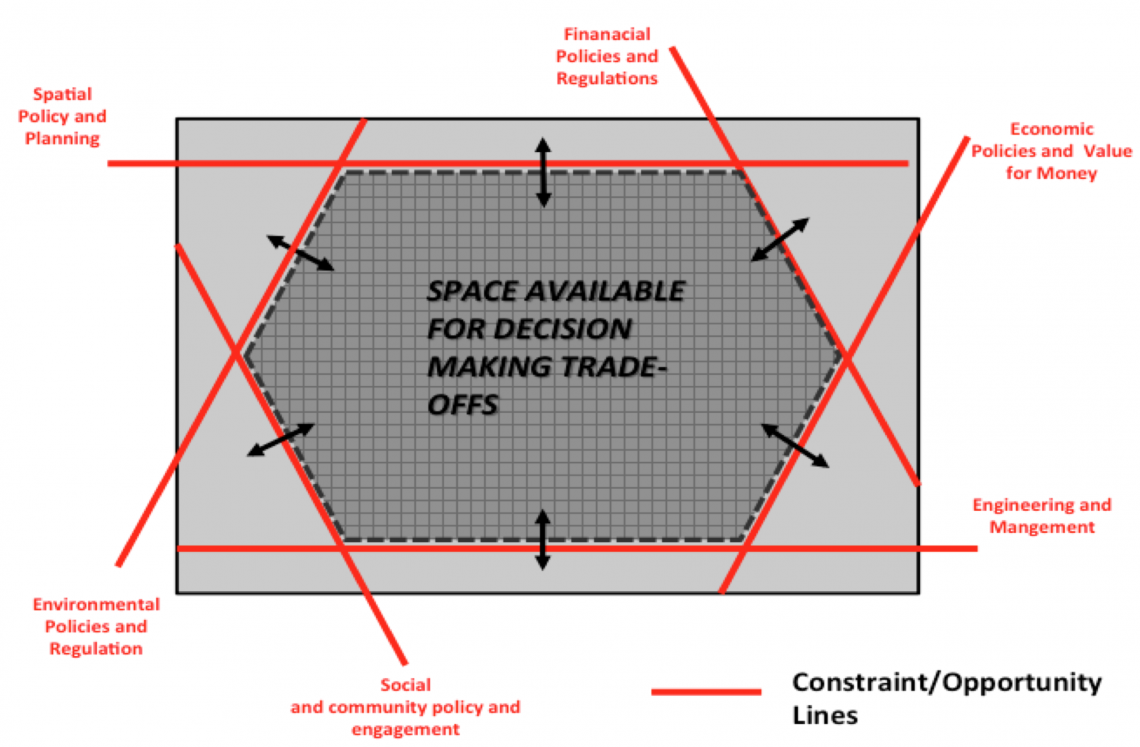 Drawing from the OMEGA 2 Project, which aimed at answering the research question of: what constitutes a 'successful' mega transport project in light of the aims of such projects and anticipated challenges presented by 21st century, and building on the work conducted as part of the OMEGA 1 Project, Prof Dimitriou and Dr Ward discussed key decision-making themes through a combined (weighted) tag cloud below (see JLE, CTRL & M6 UK case studies as part of OMEGA 2 Project for additional details).

Prof. Harry T. Dimitriou, Director of OMEGA Centre, Bartlett School of Planning, UCL
Keith D. Perry, Visiting Lecturer/Research Fellow, OMEGA Centre, Bartlett School of Planning, UCL
Dr. E. John Ward, Lecturer in Infrastructure Planning & Appraisal/Research Fellow, OMEGA Centre, Bartlett School of Planning, UCL